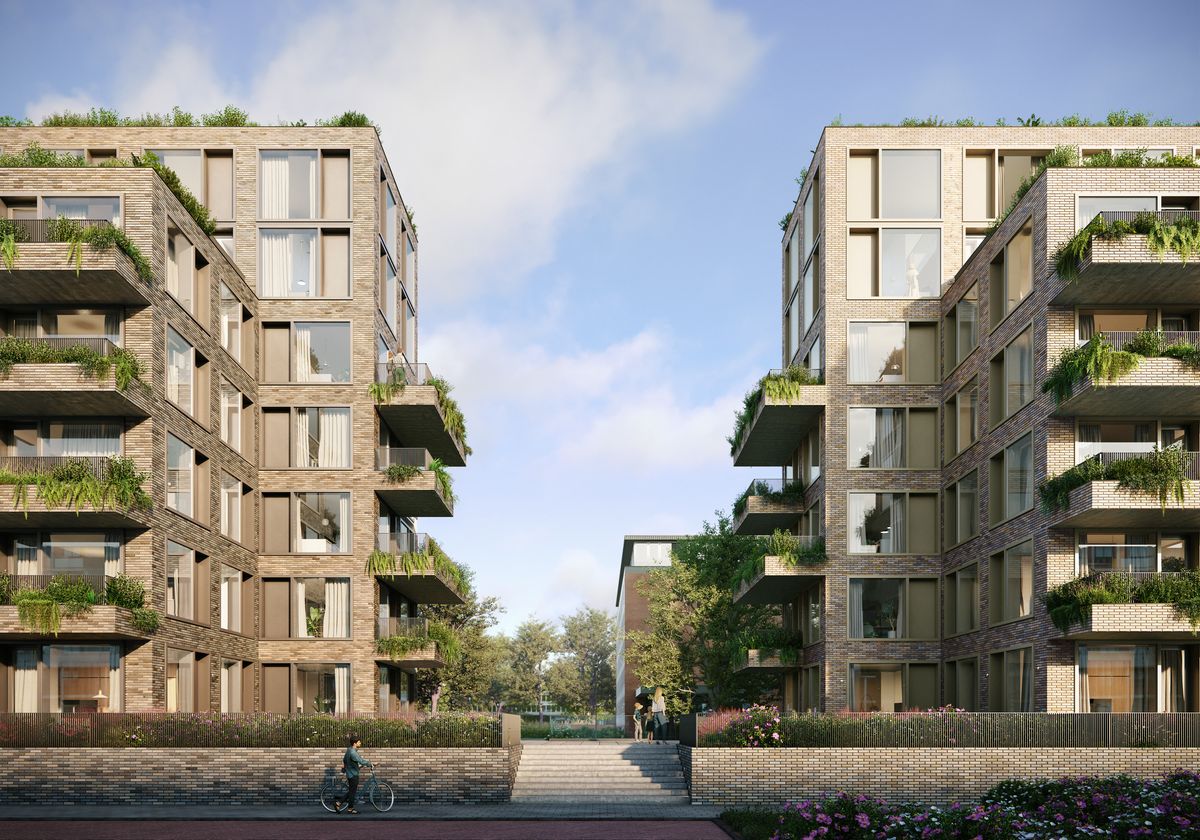 The story of Koningin Wilhelminaplein 880-1008
Amsterdam Nieuw-West is increasingly developing into an attractive residential and working area. It's the greenest neighbourhood in the city, with a healthy mix of residents and entrepreneurs providing a friendly living environment with lively cultural diversity. This is a great location for a building where comfortable living is an understatement, and which at the same time provides a platform for a sustainability experiment. There are 60 apartments and 4 penthouses in Mannoury. Meanwhile, on Mannoury's blue-green roof, scientific research is being carried out into solar power generation in combination with innovative rainwater management.
Year Finalised

2021

Aedes' Role

Investor & Developer

Status

Leased

Function

Apartments

Website

mannoury.nl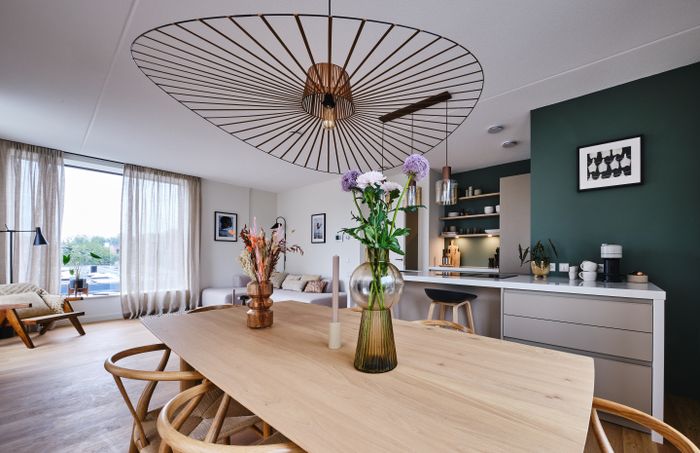 Is this a hotel?
When you enter the hall at Mannoury, you don't feel like you're in an apartment building. That feeling just gets stronger if you take the lift and walk up the hallway on your way to the door of an apartment or penthouse. The atmosphere that all these spaces breathe, the way in which a pleasant and natural luxury has been created, the quality of the materials used; everything makes you feel like you are in a comfortable hotel. That's a wonderful feeling to come home to.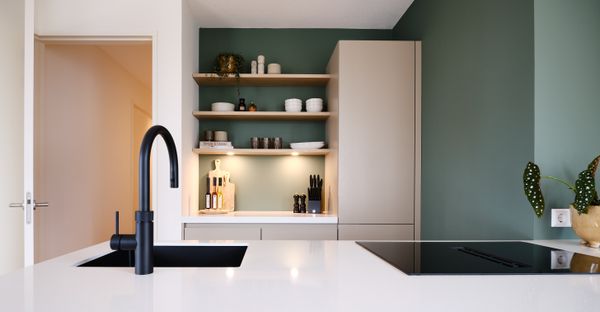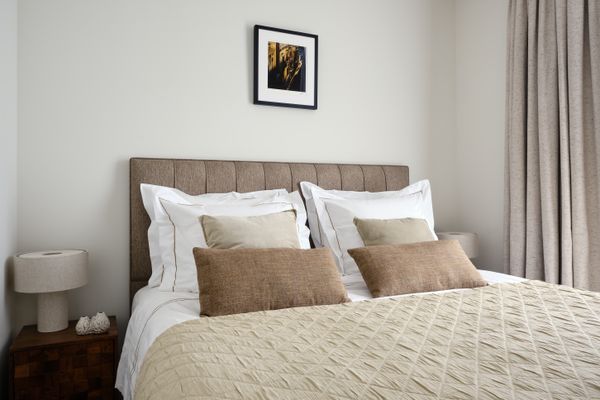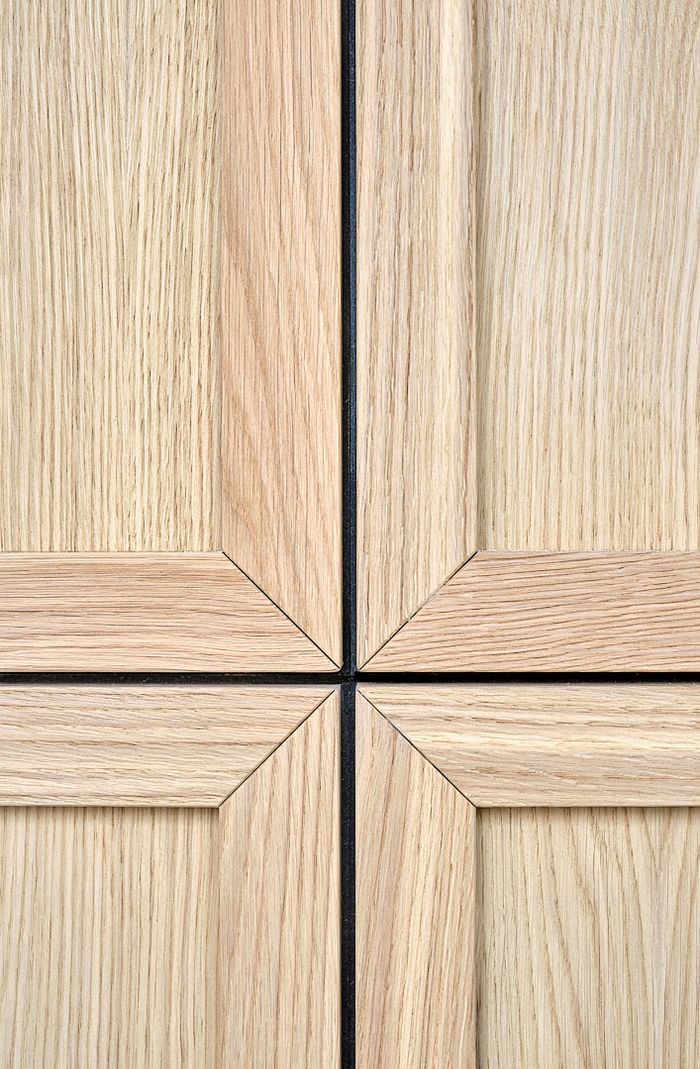 Sustainable quality
The development of Mannoury, like all our projects, is focussed on improvement; of the buildings themselves and of the living environment inside and outside. Because Mannoury is a new construction project, we were able to set the bar as high as possible in every respect. And we've done that in terms of sustainability, architecture and design, materials used, you name it. Many choices have to be made during such a process. We didn't have to do that alone. We worked with several partners to gather knowledge, expertise and experience about creating a building which makes people feel comfortable to live in.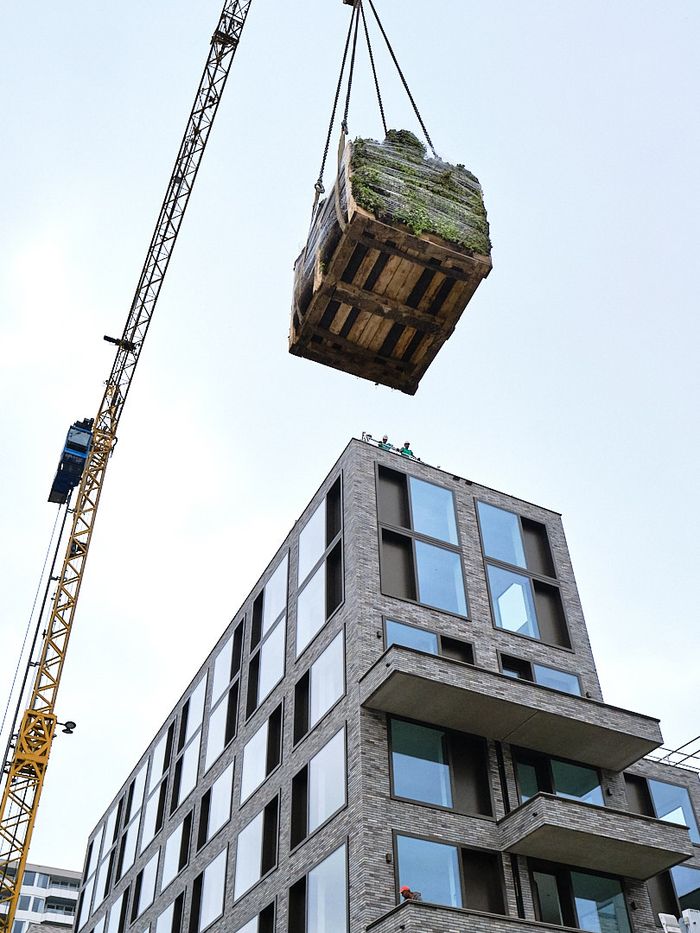 A world first
Which solar panels have the highest efficiency? How much shower water is needed to reduce the use of drinking water during these increasingly dry summers? How well do the natural plant filters that filter the shower water work? What is needed to increase biodiversity on the roof of a building? Is the rainwater collection sufficient to relieve the sewers from increasingly intense rainfall?
The answers to all these questions are found on Mannoury's most exciting spot: the roof. This is the location of a sustainability experiment and these questions form the basis for a comparative scientific study being conducted in cooperation with a number of specialists in the field of water management. In the search for new opportunities to make cities cooler, more sustainable and more liveable, the roofs of the two Mannoury buildings have been set up as an open-air laboratory. One roof is traditionally furnished; a black surface with rows of solar panels. The other roof is arranged in such a way that plants, rainwater collection, solar panels and the reuse of filtered shower water all interact and work together.
The project, entitled Project Urban PhotoSynthesis, is a unique experiment in all respects; Mannoury is the first place in the world where the results of this type of research can be directly compared. Once we have the results, we, and other parties, can make a valuable contribution to urban liveability on an ever-increasing scale.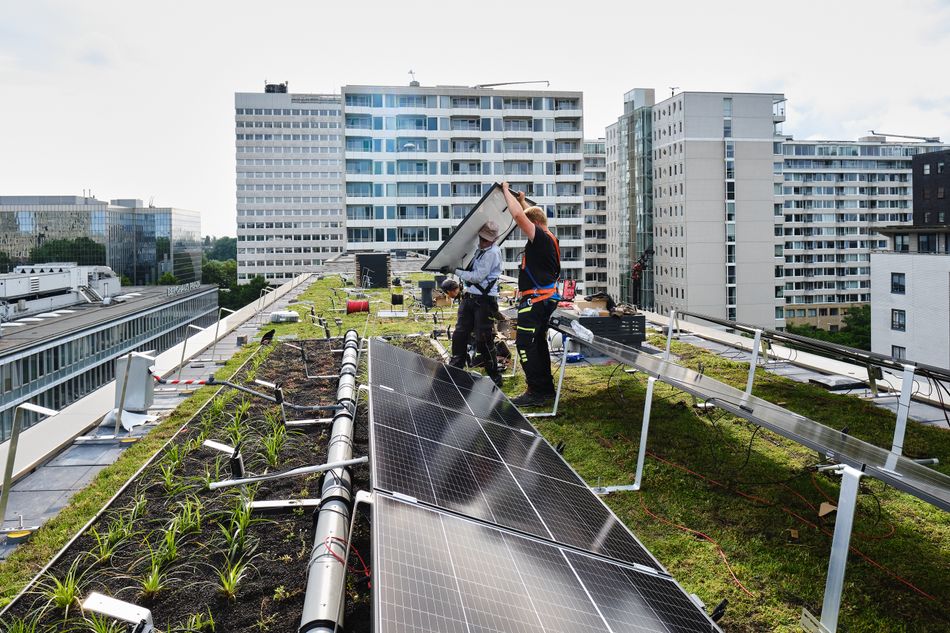 Spring 2019

Developed plans and ideas for Project Urban PhotoSynthesis

Summer 2019

Construction started

Summer 2021

Green roofs created and solar panels installed

Fall 2021

First tenants moved in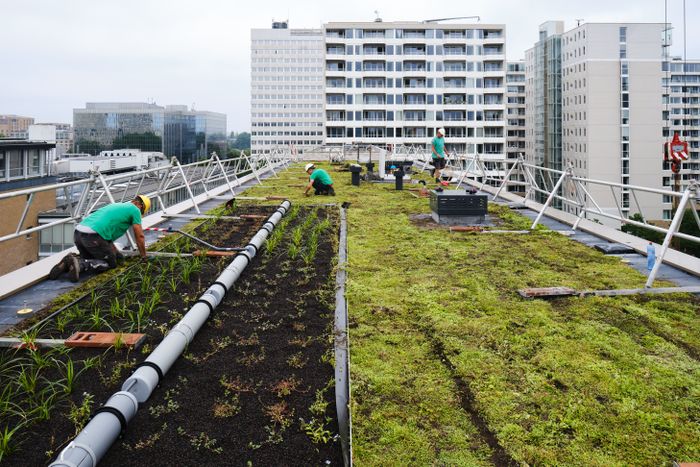 Green is simply the norm
No detail has been overlooked in order to make Mannoury a sustainable, green, responsible and future-proof building. In other words, we have seized every chance and opportunity to make Mannoury's social value as high as possible.
How? By applying intelligent blue-green roofs with solar panels to reduce CO2 and to fully compensate for the CO2 emissions from the construction industry and 25 years of operation by investing heavily in sustainable forestry. By using gas-free district heating, originating from residual heat from companies, for hot water and heating. By choosing robust and long-lasting finishing materials. By reusing and recycling water and always making sure the balconies are rich with plant-life. And by generating electricity for the electric car charging points in the parking garage from the solar panels on the roofs.
Our other places to

live
All of our Places to Live are created with one question in mind: how can we really contribute? We want to help create a better life for our residents. And we want to support the local community – celebrating its culture and supporting its people. We thoughtfully consider both the design and experience of our places. Because whether you're a couple checking in for a romantic weekend or a resident staying for 10 years, our approach to hospitality stays the same.
Discover our Places to Live