Sustainability
Creating places with lasting relevance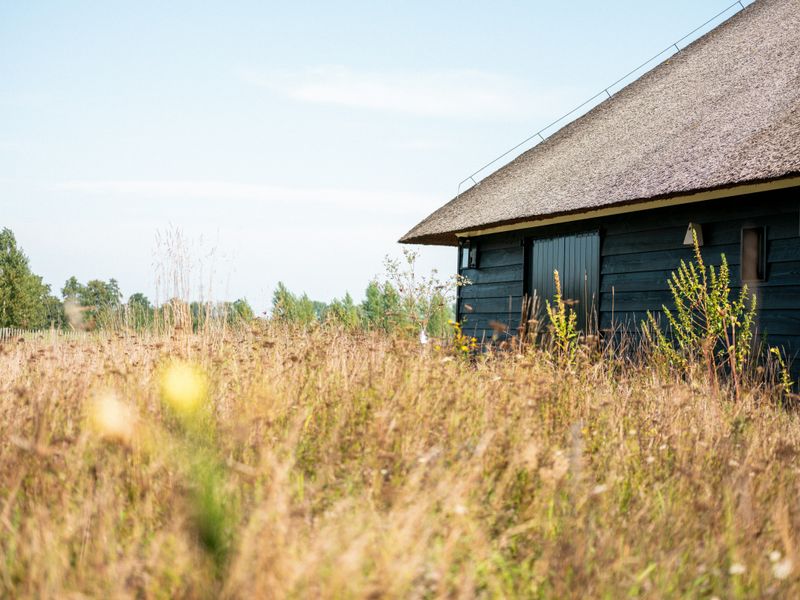 When we create places, we're not just thinking about today or tomorrow. We want our places to help elevate neighbourhoods and quality of life for generations to come. It is second nature for us to think and work ahead in terms of our social, economic and environmental decisions. This comes deep from our hearts: sustainability is woven into every aspect of what we do. This is not driven by any obligations; it's simply sensible.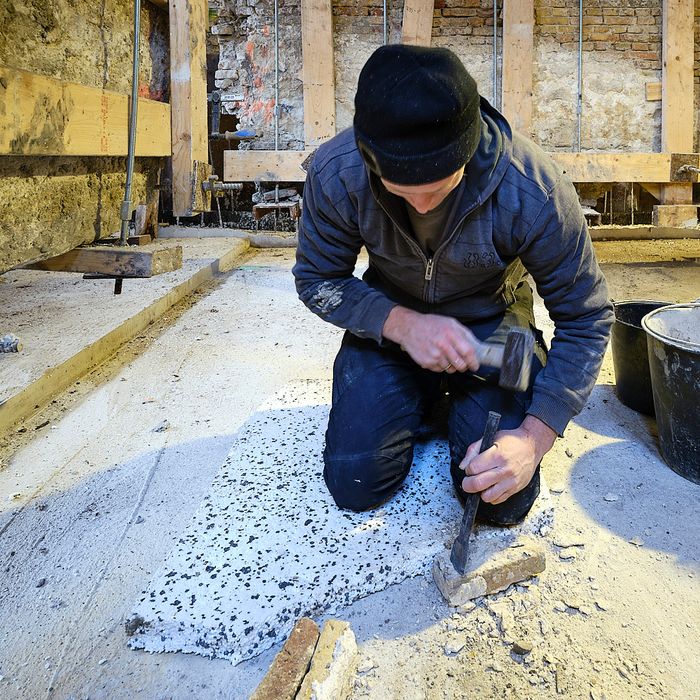 It's not a policy, It's a mindset
We are fascinated by the latest innovations in sustainable design, construction and working methods, and we can't wait to apply them. We love the experimental aspect of tackling sustainable challenges, coming up with innovative solutions and applying them in the real world. We think about the long term in everything we create, and encourage the repair or repurposing of assets, components and materials.
All our people use circular thinking in the decisions they make. This applies to the cool stuff like the sustainable design of our places and the experiences they offer, but also to the way we do business and act as an employer. We are certainly not perfect, and we don't pretend to have all the answers. But while we believe the real estate sector has some catching up to do, we are in this for the long haul.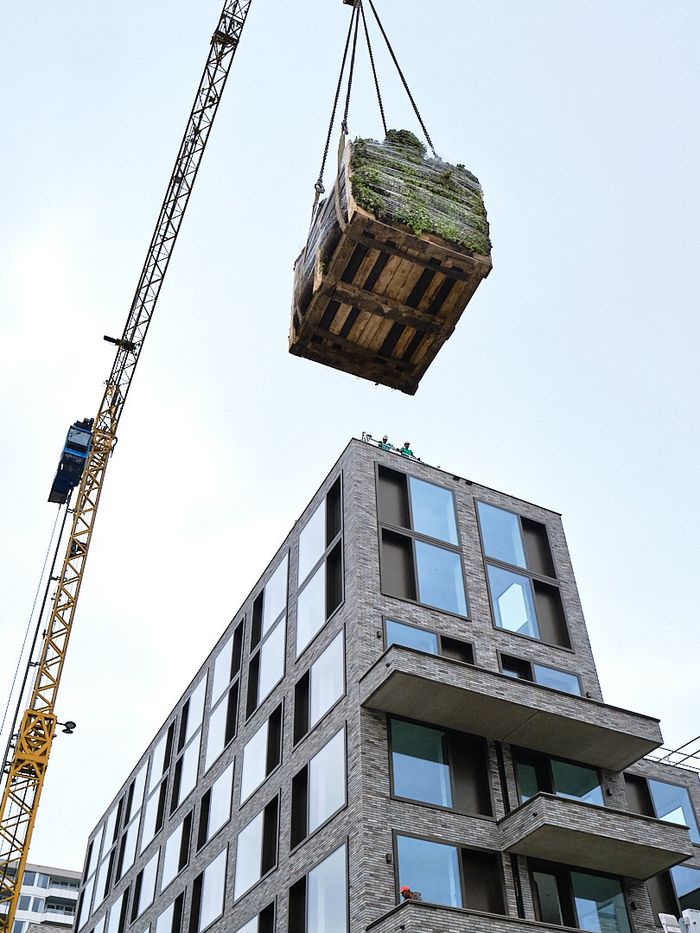 Tomorrow's world
So what do we actually do, when we apply planet awareness, circular thinking and a focus on biodiversity to our work? We have a plan, based on a strict set of principles, for our whole value and supply chain. We believe the responsible way forward is to develop new and existing places that fit into tomorrow's world. So, we work to support our planet and enhance the health, well-being and productivity of people and to help the nature in and around our places thrive.
Aedes has reached a number of sustainability milestones over the years. We installed the first thermal energy storage system (WKO) at a hotel in Amsterdam in 2011, and later used balanced WKO technology to heat the swimming pool at Soho House in Amsterdam in 2018. Biodiversity is also key to our developments, thanks to the owner's passion for nature. Through sedum roofs and biodiversity gardens at the Hyatt Andaz in 2012, to the latest Smart Roof experiment at Mannoury Apartments, which is an ongoing research investigation. Our places provide wonderful opportunities to set up new innovations and test them over the long term.
Our principles are based on our genuine belief that the responsible way forward is also to be prepared to rethink our way of working if it leads to real sustainable outcomes for the environment, society and our stakeholders. We are working for future generations as well as our own. If we want to be successful, we must look, listen, learn and act for that future. Our aim is to inspire our industry from the inside. We have to be sustainable, there is no other choice.
Burgerziekenhuis, 2011

First ATES system in Amsterdam

Placing swifts and bats nests

Andaz Amsterdam, 2012

Installation of a ATES system and sedum roofs

Landscaping with a focus on stimulating biodiversity

Landgoed Vels, 2017

Installing solar panels

Landscape restoration for biodiversity

Hyatt Regency Amsterdam, 2017

Highest score BREEAM certification for a hotel opening

Soho House Amsterdam, 2018

Implementing green-blue roof and Permavoid system

Installed ATES and used the heat for heating the swimming pool

Sarphatistraat 24, 2020

First gas-less apartment building in Amsterdam

Mannoury, 2021

Smart roof project, research into efficiency of green roofs compared to black roofs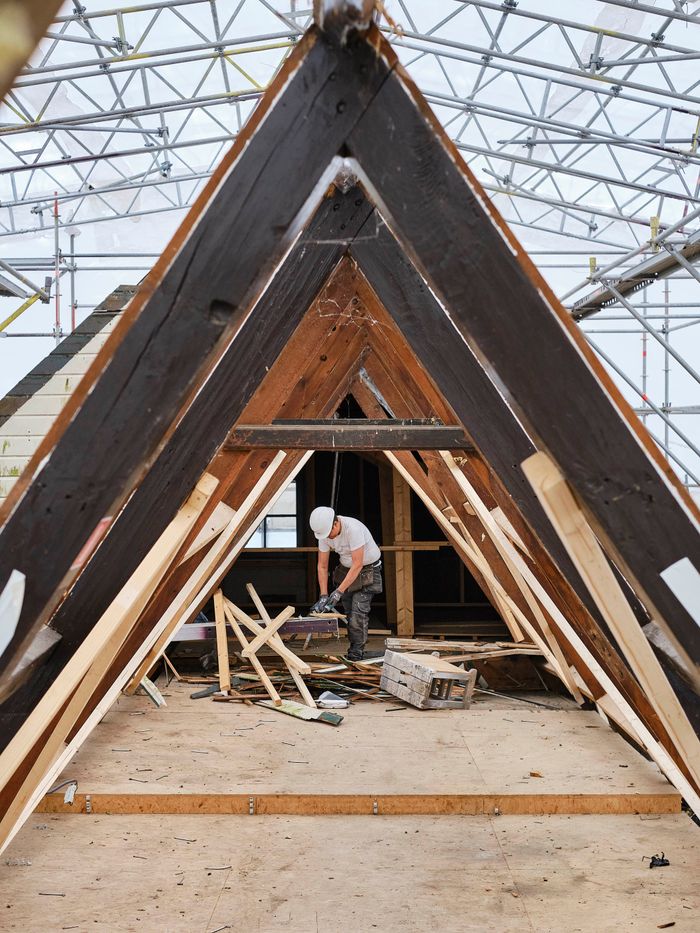 Innovation Laboratory
We have recently breathed new life into Aedes Cares and have evolved this foundation to set up an innovative "laboratory" or think-tank for sustainability and innovation. We have approached sustainability experts who are real drivers in the industry, like university professors and respected industry colleagues. We also have links to the community of Amsterdam and students who are focused on sustainability innovations. We will set up scientific experiments which we will run at our places. We will share the results of these experiments with a wide community.
One new concept currently being explored is our desire to recycle glass from buildings which are demolished. We aim to re-use that glass for new developments, instead of it being smashed and discarded. We have no idea if this will work. And that, for us, is part of the exciting part of sustainability innovation. We always hope our ideas work, but if they don't, it's ok. We move on to the next experiment.